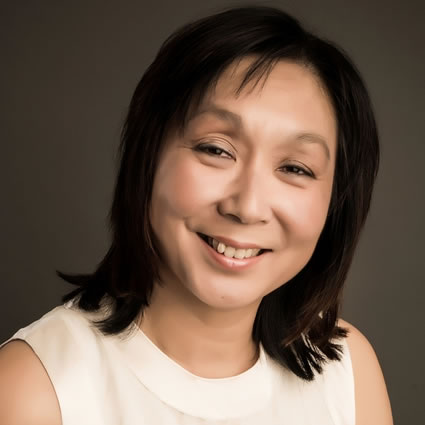 Meet Dr. Audrey Siow
After experiencing improvements in her health from chiropractic, Dr. Siow decided to join the natural healing profession. "After my first adjustment, I felt like a switch was flipped. Life was flowing in me for the first time."
She attended Parker University in Dallas, Texas, to complete her chiropractic education.
Dr. Siow has been a certified pediatric chiropractor through the International Pediatric Chiropractic Association (ICPA) since 2004. Additionally, she is certified by the late Dr Jeanne Ohm, founder of the Webster Technique to help pregnant mothers achieve optimal fetal positioning in preparation for birth.
She is also an Ayurveda Health and Wellness educator and SKY Breath Meditation instructor.
Finding Network Spinal and SRI
In her practice, Dr. Siow specializes in Network Spinal (NS) formally known as Network Spinal Analysis (NSA) and Somato Respiratory Integration (SRI). She trains extensively and is current on the latest advancements in this dynamic healing modality developed by Dr. Donald Epstein.
During Dr. Siow's first Network care adjustment by a doctor in Dallas, her spine spontaneously expressed the healing waves unique to Network adjustments. She interned with the Network doctor, and completed training on Applied Kinesiology from the International Chiropractic Association of Kinesiology while going through chiropractic school, and started post graduate training on Network Spinal after graduation.
EXPLORE OUR SERVICES
Call Now
If you are interested in learning more, contact Satori Spinal Wisdom, LLC today!

Dr. Audrey Siow | (719) 785-1175